Need a break from the routine, but can't take a full blown holiday? Sounds like you need a workation! Do your day job, but do it somewhere new. Visit one of those nearby towns you've been "meaning to check out" but never got around to. You'll get a change of scenery, and be able to shake up your after work routine.
You can really emphasize the "-cation" bit by taking a private car ride with Daytrip. The same door-to-door service loved by thousands of Australians while traveling abroad is also available in OZ. Let us handle your bags, and show you some awesome sightseeing stops so you can start decompressing the second you step foot out the door.
And don't worry about the cost of accommodation. Do a home swap with Home Exchange, and you can stay in a new town essentially for free! Think airbnb, but instead of shelling out cash, you just trade homes with another user. And it doesn't even have to be a direct trade!
Here are (we think), the best places to take a workation in Australia.
From Melbourne: Apollo Bay (continue on to Warrnambool)
We can't deny that Melbourne is Australia's cultural capital. Hip bars, cool cafes, world-class restaurants, and fascinating museums line the cobbled streets. And oh boy that coffee. Nothing like grabbing a cup at Flinders Street station and wandering the beautiful arcades and world-class street art. There's even a few Banksies to be found! And the Queen Victoria Market, the largest open market in the Southern Hemisphere, has everything you could every want. Plus you can finish every day watching the sunset at the beach.
But at some point you want to trade cool for relaxing. Maybe head to a sleepy fishing village like Apollo Bay where you can just soak in the laconic atmosphere at the end of the day.
Oakdene Vineyards
You know what's a great way to decompress from city life? A nice glass or two of wine. Spend an hour at Oakdene Vineyards enjoying their charming homestead and tasting of their excellent wines. And if you're peckish, grab a bite at the casual cafe, or the award-winning restaurant (open Wed-Sun).
Split Point Lighthouse
Want some amazing views with a bit of maritime heritage? Stop for 45 minutes at the 19th century Split Point Lighthouse. Since 1891 it's illuminated the perilous Shipwreck Coast. But during the day, you can head up to the balcony for a panoramic vista and maybe spot a whale or pod of dolphins. Join a guided tour to learn more about how it's operated and their marine conservatory efforts.
Erskine Falls
Pouring into a lush, fern-filled gully, the region's tallest waterfall is only a 5-minute walk from the car park. Spending an hour in the forest to relax and reset to get in the proper mindset for your workation.
Arrival in Apollo Bay
Life is just a bit slower in this sleepy fishing village. Apollo Bay's laid-back atmosphere makes working from home just a little less tedious, especially when you remember what's waiting for you at the end of the day. When you're finally done with those Zoom meetings, head down to the white sand beach backed by green hills. Soak up the sun, go surfing, or rent a kayak to see the local seal colonies up close.
For dinner, get the catch-of-the-day at one of the local cafes or restaurants. Or, take some fresh seafood home with you to throw on the barbie.
Duration: 7 hrs
Book a car from Melbourne to Apollo Bay
Get further away: Warrnambool
We're pushing heading east from Melbourne because it's one of the greatest stretches of coast in Australia! There's a reason they call the 243-kilometre (151 mi) stretch of road between Torquay and Allansford "The Great Ocean Road". If Apollo Bay sounds a bit too small, keep going to Warrnambool! You could even turn your workation into a multi-part Great Ocean Road tour!
Otway Fly Treetop Adventures
Take your mind off the day-to-day with a 3-hour stop at Otway Fly Treetop Adventures. See the rainforest flora and fauna of the Otways from the world's highest treetop walk. Afterwards, get your heart pumping with the adrenaline-inducing zip line tour through the canopy.
12 Apostles and Loch Ard Gorge
The dramatic cliffs at the 12 Apostles and Loch Ard Gorge will take your breath away. And make you forget about upcoming deadlines. At least for your 2-hour visit… Seriously, watch that video and you'll know they make the trip to Warrnambool worth it.
Arrival in Warrnambool
Warrnambool has evolved from whaling station to whale watching destination. Between June and October, southern right whales come here to calve and raise their newborns, so you can spend your weekends looking for whales if you stay here during the winter!
But don't fret, as the largest town on the Great Ocean Road (though still cozy at 30,000 residents) there's plenty to keep you occupied after work.
To literally see what to do, head up to Cannon Hill for panoramic views across Lake Pertobe, Warrnambool Beach and the Southern Ocean. As you'll see from the shadow of the "Dirty Angel" statue (look at it from a profile), there's no shortage of beaches and gardens.
Warrnambool itself is filled with charming heritage buildings, beaches, gardens, and tree-lined streets. Don't miss Flagstaff Hill, a recreated 19th century sea port built from authentic materials with interactive displays and great views!
Duration with stops: 8 hrs
Book a car from Apollo Bay to Warrnambool
If you don't plan on spending time in Apollo Bay, you can also book a car directly from Melbourne to Warrnambool. Take a day off, or make the trip on the weekend, so you can have a 9.5hr mini vacation while you travel!
From Sydney: Port Macquarie
Sydney might not be Australia's capital, but it's by far the country's most vibrant and energetic metropolis. From the iconic opera house to Bondi Beach, life in the "Harbour City" revolves around the waterfront.
There's no shortage of thing's to do, from the Opera House's white sails to Bondi Beach's white sands and trendy cafes and boutiques. But sometimes you need a break from cosmopolitan life. To slow down and reconnect with nature. The easiest way to do this is take a workation where you get enough time away to really reset. Seaside Port Macquarie is just one destination, but you could take a road trip up the Pacific Highway to make your workation feel even more vacation-y.
Australian Reptile Park
Although not entirely devoted to reptiles, the scaly denizens of Australian Reptile Park are certainly the stars of the show. The biggest attraction is Elvis, Australia's grumpiest crocodile. Take two hours to explore the The Lost World of Reptiles, guarded by the Egyptian crocodile god Sobek. Even arachnophobes appreciate the humour and intelligence that goes into Spider World Even. There's also a Platypus House and Alligator Lagoon. Your visit will also help save lives! The Australian Reptile Park is the sole supplier of snake venom for use as an anti-venom. They also milk funnel-web spiders for the same purpose.
Hunter Valley Gardens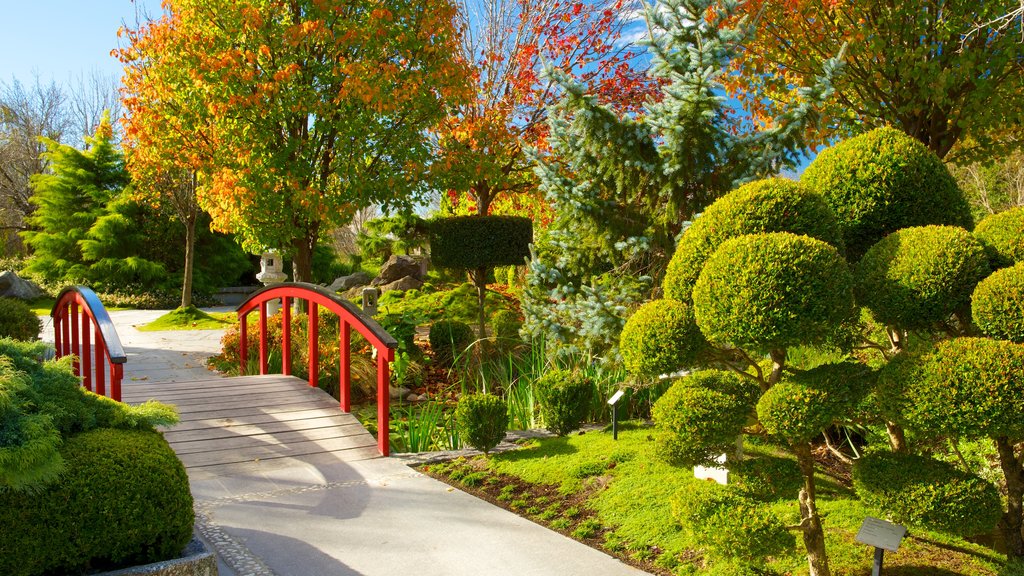 Hunter Valley Gardens are a delight for gardeners and anyone looking for a pleasant stroll. Spend 90 minutes wandering the 10 different themed areas in the Southern Hemisphere's largest show gardens. In each you'll discover flora from around the world.
Arrival in Port Macquarie
From its origins as a penal colony in the 19th century, Port Macquarie has transformed into a delightful seaside destination. Located at the mouth of the Hastings River on the Tasman Sea coast, there's no shortage of outdoor adventures for when you're done with your remote workday.
Pop over to one of the 18 sandy beaches, or meander through one of the city's many parks and gardens. Stretch your legs at the end of the day with a stroll along the 9km Coastal Walk. Between May and November, you can often spot migrating whales right from shore.
If you need to break up your workday, take a late lunch and visit the Koala Hospital to see how they care for sick and injured koalas. They're open to visitors every day, and have a 3PM tour. And speaking of lunch, you can tuck in to delicious fresh produce and seafood every day (don't miss the oysters)!
Duration: 8 hrs 45 min
Book a private car from Sydney to Port Macquarie
From Sydney: Katoomba
But let's say you want a break from the coast. The Blue Mountains are an easy trip from Sydney and will immerse you in a stunning, UNESCO-listed landscape. Dramatic cliffs covered with rare flora? Yes please!
Blue Mountains Botanic Garden
Get a taste of what awaits in Katoomba at the Blue Mountains Botanic Garden. At 1,000 metres (3,300 ft) AHD, the gardens are home to species from around the world, though indigenous flora like the critically endangered wollemi pine take center stage. And as part of a UNESCO World Heritage Site, they're protected and beautifully maintained. While wandering about on your 90-minute visit, don't forget to look up – about 150 species of birds live in the gardens!
Govetts Leap Lookout
Take 45 minutes to soak in the splendor of the Blue Mountains from this clifftop viewpoint.  Standing atop a high cliff overlooking the UNESCO-listed Blue Mountains, Govetts Leap Lookout has been a destination since the 1800s when the 'ozone-laden' air was promoted as a health tonic. Stop for 45 minutes, get some fresh air, and take in the  breathtaking views across the forested canyons of the Grose Wilderness, including a 180-meter-high waterfall! To see more of the native landscape, there's a number of bushtrails from the lookout which have some great viewpoints of their own, and offer a better chance to catch a glimpse of the vibrant king parrot or yellow tailed black cockatoo.
Arrival in Katoomba
If there's one place in Australia not on the water we'd go for a workation, it's Katoomba. High up in the Blue Mountains, you just have to step outside for some of the most dramatic and iconic views in the country.
The Three Sisters, the three massive sandstone pillars that are a symbol of the Blue Mountains are right there. Literally. You could walk to the viewpoint every day after work. And the Three Sister's viewpoint isn't even the best view in town! The 800-step Giant Stairway, hugs a sheer cliff face, and rewards your tired legs with an amazing view of the Three Sisters. On the weekend, check out Scenic World, which includes a walkway, a cableway, a railway, and a skyway- four perfect ways to view the Blue Mountains.
There's also plenty of fun oddities to discover in Katoomba, like the Bygone Beauties Teapot Museum and in Leura, the charming Art Deco Everglades Historic House and Gardens.
Duration: 8 hrs 11 min
Book a car from Sydney to Katoomba
From Brisbane: Hervey Bay (continue to Yeppoon)
If you're living and working in Brisbane, you've got a lot of ways to unwind. Forested national parks and the ocean are both in arm's reach. And with over 17 hectares of green spaces, there's always a park nearby. Plus you have some of the country's best museums, like the Gallery of Modern Art.
Despite it's "big country town" reputation, sometimes you want to go to an actual small country town, somewhere where there's not a skyscraper in sight, to decompress. Maybe do a bit of whale watching after work and explore the world's largest sand island. Somewhere like Hervey Bay. Or maybe even make it a multi-part trip with a journey up the East Coast.
Caboolture Historical Village
Some 110,000 historic objects fill the 70 buildings of the Caboolture Historical Village. See restored antique furniture and machinery in an authentic setting. During your 90 minute visit you'll even be able to see demonstrations of historical skills such as blacksmithing and wood crafting. If you need to take a break, head to the modern cafe or old-fashioned tea rooms, or have a picnic on the green.
Australia Zoo
Do you love the Crocodile Hunter? Of course! Who doesn't! The Australia Zoo is Steve and Terri's labor of love – a place where animals are cared for, and the real focus is on education. Along with being able to see over 100 species, you can sign up for some unforgettable hands-on encounters, like playing with red pandas or walking with tiger cubs!
Arrival in Hervey Bay
Hervey Bay is known as Australia's whale watching capital, and for good reason. Between April and October, thousands of migrating humpback whales stop in Hervey Bay – 33,000 were spotted in 2018! In fact, Hervey Bay is so important in the world of whales that the World Cetacean Alliance named it the world's first Whale Heritage Site. Imagine hopping on a sunset whale watching cruise after work to. Or even swimming with them!
But what about the rest of the year? You have 14 kilometers of golden beaches to relax on. And the seaside esplanade is the perfect place for an evening stroll. On weekends, you can hop a ferry to UNESCO World Heritage-listed Fraser Island. The world's largest sand island, this paradise (literally it's native name of K'gari) boasts ancient sand dunes, crystal clear freshwater lakes and creeks, and lush rainforests brimming with native flora and fauna.
Duration: 8 hrs 18 min
Book a car from Brisbane to Hervey Bay
Continue on from Hervey Bay to Yeppoon
Beaches, whale watching, and an island paradise sounds like, well paradise, so why wouldn't you spend your whole workation in Hervey Bay? Well, if you really love the sea, Yeppoon has a little something extra: access to the Great Barrier Reef! How's that for a weekend activity?
Bundaberg Rum Distillery
Opened in 1888, Bundaberg Rum Distillery is one of the oldest in Australia, and arguably, the most popular. Stop for 90 minutes to learn more about their history at the museum or take a guided tour of the distillery to see the secret behind making some of the world's best rum. You can even try your hand at blending your own rum! Book experiences in advance at https://www.bundabergrum.com.au/distillery/visit-us
Mon Repos Turtle Centre
Do you like turtles? Do you not have any firm position on turtles? Either way, don't miss a visit to the Mon Repos Turtle Center. Learn more about these fascinating and vulnerable creatures through the friendly knowledgable staff, multi-media displays and interactive exhibits on your 3-hour visit. If you're visiting from November to March, you can join the rangers at night (7PM-Midnight) to see the largest population of endangered loggerhead sea in the South Pacific return to nest.
Arrival in Yeppoon
The gateway to the Capricorn Coast, Yeppoon is lined with tropical beaches, where you can unwind after a day's work. Right outside Yeppoon, the Capricorn Coast National Park makes for another perfect workation weekend escape, with mangroves, dry rainforest, tussock grassland and open eucalypt forest to explore.
But what makes Yeppoon a real treat is the Southern Great Barrier Reef. Head to Great Keppel Island and its 17 beaches to live out your tropical island fantasies and do a bit of snorkeling. And don't forget to explore the many other smaller islands in Keppel Bay for more chances to snorkel (or dive) the Great Barrier Reef.
Duration: 10 hrs 15 min
Book a car from Hervey Bay to Yeppoon
Ready to plan your workation? Here are the links again!
Looking forward to a change of pace? Sort out your accommodation through Home Exchange, and book your door-to-door car ride!